Did you know that people spend 88% of their time on mobile apps? Well, you're about to tap into that market with the best new app builder and marketing tool around!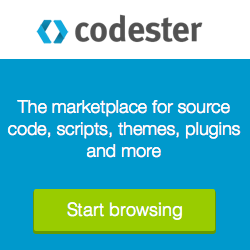 Because digital marketing is a necessity in this day and age, it has become over-used, so problems such as lower engagement rates, less people clicking through, and many other over-complicated hurdles are becoming more and more common. Unfortunately, doing everything necessary could also be out of reach for many business owners and marketers who are on a budget, especially during uncertain times. This is where Codester comes in!
Codester is an online marketplace where developers and designers can buy and sell various web development assets. These include PHP Scripts, WordPress Themes, WordPress Plugins, App Templates and more.
Codester has everything you need to create your next website or mobile app. In their vast library you can discover more then 15,000 web development resources created by our global community of developers and designers. Start creating amazing web sites and apps today.
They have created a thorough, all-in-one app builder with all the essential tools to create your very own mobile marketing app.
Here's a quick list of what Codester has to offer:
An experienced and trusted marketplace
Over 15,000 products
More than 1500 active sellers
Ready-to-use web development assets
Years of web development and publishing experience
More then 100.000 customers from around the globe
And so much more…
Yes, this is a game changer! Take a closer look!