When you want to learn woodworking or any new hobby does not have to be an exasperating experience. With the availability of the Internet, you can learn much quicker and much faster than ever before. Here are some great tips that help to accelerate your learning quicker than you ever thought possible.
1. Watching & Reading
Learning by watching and learning by reading are the easiest ways to learn something new. If you can read and watch video you can pick up something quickly without much help and there is tons of material available today. There are a ton of books and some really good TV shows that can inspire you and show you how to make a special project for your home. There are several great shows on TV, which include the "New Yankee Workshop" on PBS and others.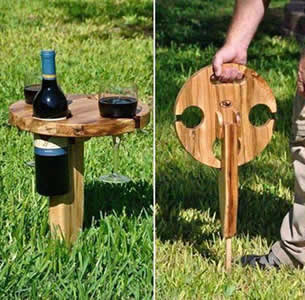 2. Friends & Clubs
Obviously if you have a friend that is into woodworking you can learn a ton from them. Basic shop set up and having someone help you through some of the basics is very valuable. If you don't have a friend that shares this hobby you can always find some by going to your local woodworking store. A good one that has an active community is woodcraft. Some stores actually have a small shop in which you can take lessons and come in and build your own projects. Looking up woodworking clubs on the Internet for your town specific is also very helpful. Make sure you use the quotations effectively. For example you would put into Google: woodworking clubs "Florida" (substitute your town)
3. How-To Videos
One of the newest methods to get some great ideas is to try you tube. They have tons of topics besides the ones that most people go there for. They also have woodworking videos and they are all for free. You can get a great feel for working in the shop and be inspired at the same time. Its free research and its free.
4. Online Courses
There are several websites in which you can get help once you start a project. There is nothing worse than feeling alone when you hit a roadblock. A lot of the forums are set up so that you can ask a question and get an answer. Some of the subject matters are very specific such as:
I am new to woodworking
I need help
Power tools
Woodturning
Hand tools
Home Improvement
Project specifics
Jigs, tricks and good ideas
Furniture
Hardware
Fastening and joinery
Dust Collection
Good forums are easy to find, all you need to do is type in Woodworking forums into your favorite search engine and you will find as many as you have time for.
5. Plans
Using plans is a great way to get started. You do not have to any engineering to be successful. All you have to do is to follow the directions and cut the wood to a cut diagram that is included. They usually tell you all the materials you need, what kind of tools you need to have and where to get the additional hardware if needed.
Plans can be found all over the Internet. Prices can be as low as $5.00 to around $20 for detailed advanced plans. Again search for woodworking plans using your favorite search engine.
6. Buying The Basic Tools
There are few tools you'll need if you don't want to stop dead in your tracks in the middle of a project when you find out you need something you do not have — an entry level table saw, (bench top model) a cordless drill, (drill press if you can afford it) a router table and a miter saw. If you upgrade your table saw you can get away with not buying the miter saw. This may sound like a lot but you will have a ton of possibilities with this basic set. If you are not sure you want to sink the money into the purchase, you could by the tools used and if you do not want to stay in the hobby you can resell them. Two places to check are Ebay and Craigslist. Deals might be a little better on Craigslist and you don't have to bid over an item or remember to bid. You can find out what used items are going for using both services. This should help you save a ton of money. Used tools in good working order are always a good purchase. I continue to this day to buy items used that I want to save a little money.
7. Know Where To Shop
If you want to buy new tools, knowing where to shop is a key factor to not getting frustrated and to getting a great deal. You can always look up your item specifically online but there are sights out there that cater to specific items as well. Believe it or not Amazon has a huge variety of tools available online. One of the reasons they show so many tools is that vendors are allowed to upload their inventory into Amazons database and those items show up when you search their site. So if a site has a custom tool line, they can sell those tools through Amazon. Of course Amazon gets a piece of the pie. If you look up some tools specifically you will find sites like Router Table Depot that carry items specific to router tables. You can also buy some tools refurbished. Most of the time refurbished tools carry a limited warranty from the manufacturer and are a great bargain.
8. Start Easy
Pick some projects that are not too difficult. Picking easy joinery is another good tip to making a project simple. If you pick an armoire with curved doors and dovetail joinery, you may be in for a surprised. These details require the experience of detailed and upscale joinery and woodworking techniques. On the other hand don't pick the traditional lame projects you were forced to build in high school wood shop either. Picking something you can use in your house is always good and practical. Look at the plans, read through what you need to own and what type of joinery is needed. Simple shelves, cabinets or stands, boxes and small tables are good choices for first time projects. These are a lot more fun and practical than spice racks, sconces and paper towel holders.
9. Buying Wood
Buying wood for projects is the other half of the equation of purchasing. First you have to buy the tools and then you have to buy the wood. Certain areas of the country lend themselves to better supplies than others. Of course there is always Lowes and Home Depot's available in most towns. They are somewhat limited, usually offering pine, oak, cedar and poplar. They also carry mdf and plywood in various grades. If you want to save money, or find different grades of woods you can always look online. Other great ways to find good wood are to find local saw mills in your area. They carry wood in the rough, which means it's not planed or jointed. But it is much cheaper than buying it finished in the box stores. You can also find species such as cherry and walnut. Another good way to find some good and inexpensive wood is to go to Craigslist and Ebay as well as your local classified section of the newspaper.
10. Advanced Learning
If you really want to kick start your learning and money is not much of an issue you can always enroll in a woodworking school. There are several ones that you can find online. These schools can be very basic teaching you everything you should know as well as very advanced. A lot of them require you to only bring yourself since they are a fully stocked shop. Some include the price of a finished project that you actually build while you are at the school or class. This is a sure fire way to get a quality education with plenty of help.
Great Book of Shop Drawings for Craftsman Furniture, Revised & Expanded Second Edition: Authentic and Fully Detailed Plans for 61 Classic Pieces provides complete working shop drawings for 61 classic furniture pieces. The author, a master cabinetmaker, measured original Craftsman antiques to create these detailed plans. With full perspective views, elevations, sections, details, and cutting lists for each project, this revised collection gives you the heart of the Craftsman aesthetic, along with all the information needed for workshop success.
This reference is part of the Shop Drawings Collection of 10 excellent books for anyone who wants to learn woodworking and make beautiful pieces.
&nbsp